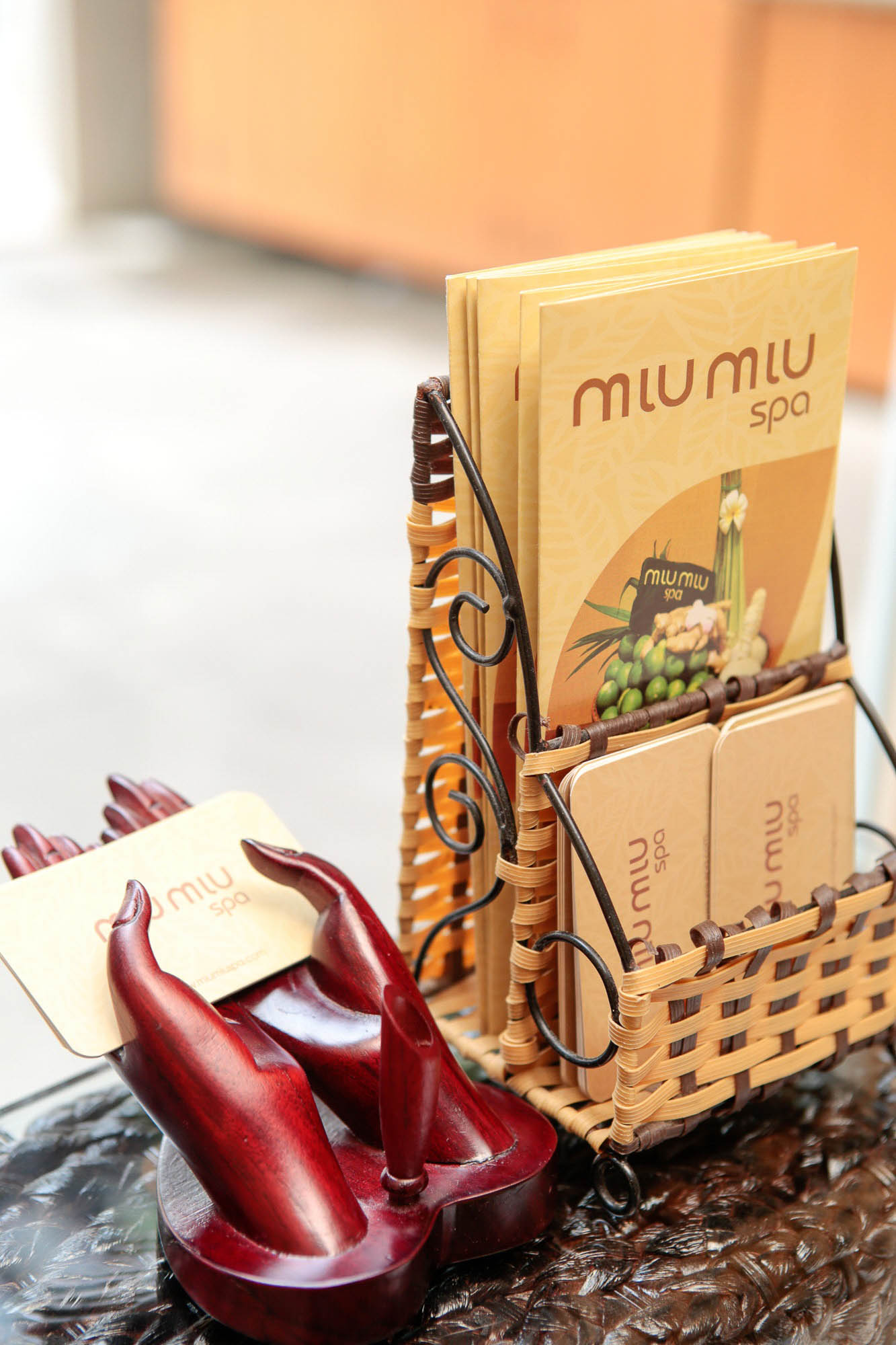 Benefits for miumiu spa customers
1. Member card
To register for a member card, please provide us your name, phone number, or email address.
Conditions: Every time you use our service, you will accumulate 1 point for each service (applicable to services from 60 minutes )

Points will be updated and saved on our system based on your information.

To see the accumulation points, please access www.mieumieuspa.com or download the Web app using for the smartphone. When you have accumulated 10 points, you will have a free service for the next visit (70-minute foot massage or hot stone massage 60 minutes, depending on which services are more popular on your card). Please notice that this card will expire within 6 months from the date we issue it.
2. Gift vouchers (apply from January 1st, 2023).
* When a customer buys one or more gift vouchers. You will receive points to accumulate to your MiuMiu's membership card (each voucher equivalent to 1 point).
* Gift vouchers will be valid for 6 months from the date they are issued. Note: MiuMiu Spa is not renewable if the gift vouchers expire.
Miumiu would like to thank you for your support!